Low Ink registration typically opens at the start of each month. You can check if it's open by visiting the Play Low Ink page of this website.
Low Ink is hosted using Discord and a site called Battlefy. Most communication and announcements are made on the Inkling Performance Labs Discord, while all the brackets and matches are handled on Battlefy. Team captains are required to be in both the discord and registered for the event.
To register for Low Ink, you need to visit the Low Ink Battlefy. You can find the Low Ink battlefy at the Play Low Ink page. Once there, click the red registration button on the right, it might be on the bottom if you're on mobile. Only one person from a team needs to register!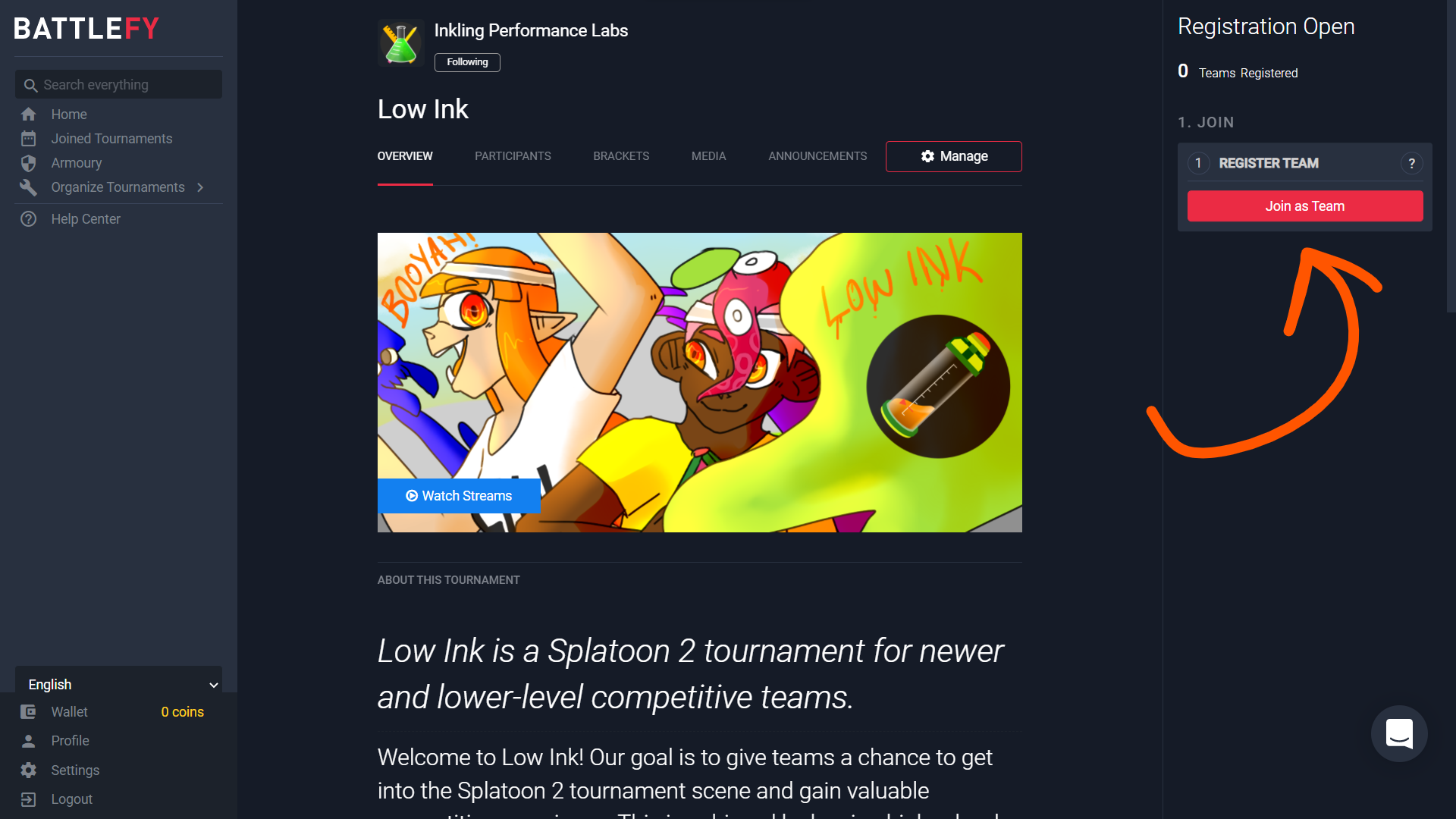 Once there, you'll be prompted with the rules. Please read through them!
Past that page, you'll be promoted to select which team you'd like to register with; or you have the option to make a new team!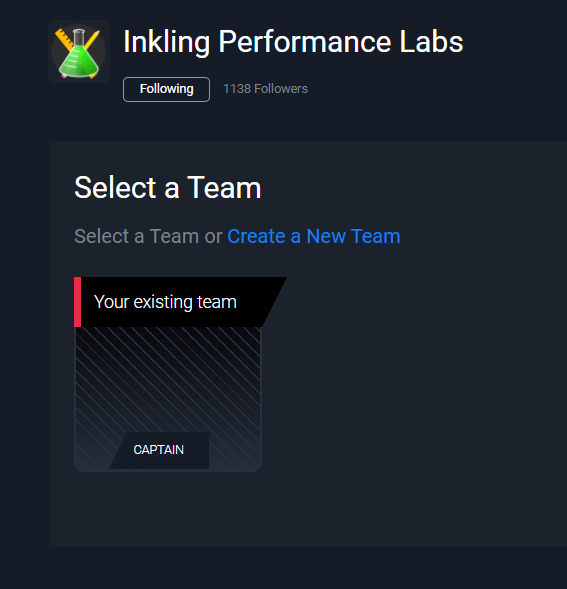 Once that's been handled, you'll need to give us some info. All you need to do is enter your team captain's discord tag, switch friend code, and let staff know you've agreed to the rules! The discord tag is used by our discord bot to assign important roles, so make sure it matches exactly!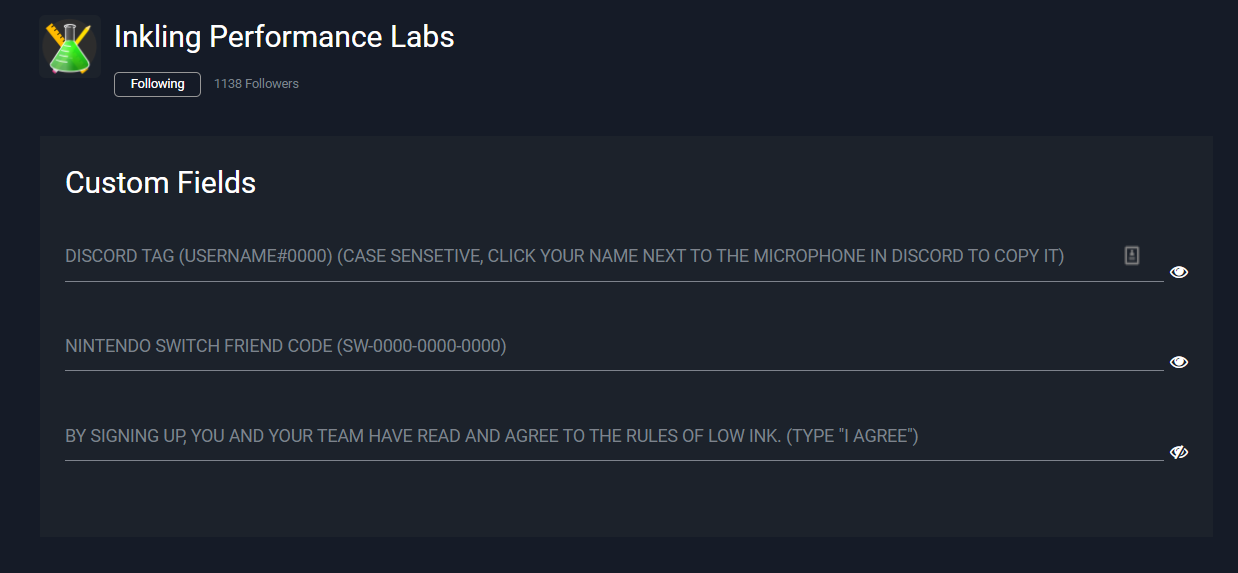 If needed, you may invite your teammates to your Battlefy team via the link the site provides you.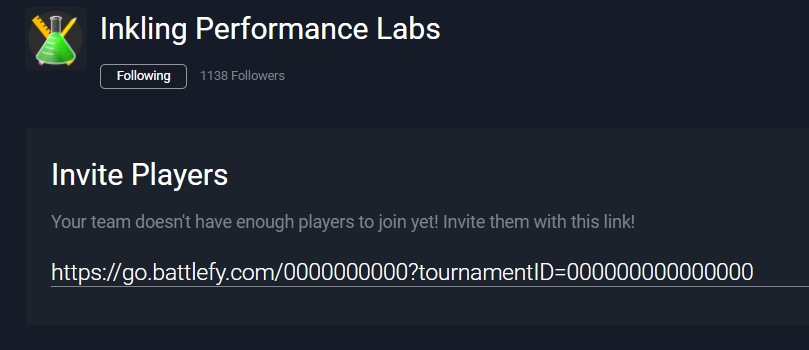 To ensure everyone is in the right place, your team and registration status will now be visible on the main Low Ink battlefy page. Remember that all players you want playing must be on the roster, if they're under "inactive team members", they cannot play! You may not add players to your team's roster after registration closes.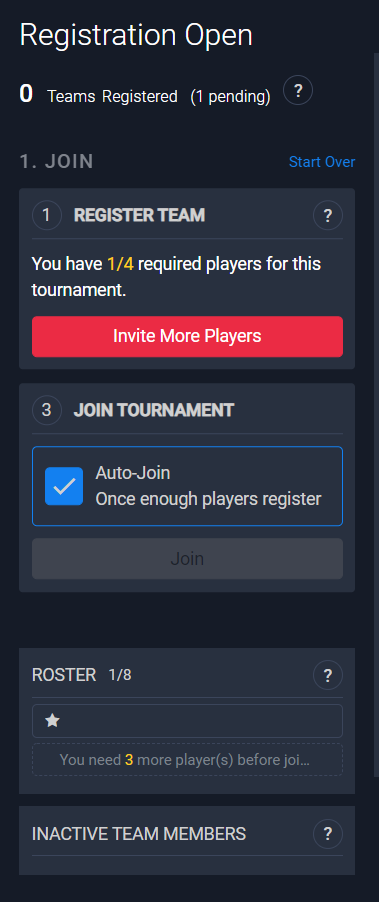 After registering, the team's captain must join the Inkling Performance Labs Discord to gain access to important announcements from staff! Remember to get the Low Ink role from the rules and roles channel to see the Low Ink channels.